For the few who truly have:
Owning metals and mining shares now, has come down to believing:
Yes, they (and those of us who own them) have been hammered, but I believe it's time we ask:
Below is a commentary from a major institutional banker's desk to staff and clientele on Arizona Metals (I have permission to reprint but must leave out his and company's name):
We had an update with Marc Pais, CEO of Arizona Metals, earlier this week. We see two major catalysts on the near-term horizon.  
Drill results from the Central conductor – expected in September
Drill results from pad 6 which, if successful, could point to the discovery of an additional Kay deposit 250m along strike.
Success on either of these fronts would be a significant catalyst for AMC as it could materially alter the perception of scale at the project.
It goes without saying that there are a lot of names to choose from in light of the market decline in the last 3 months. However, AMC remains one of our favourite exploration names and we believe should be at or near the top of your list when the dust settles.
Recall that our thesis is as follows:
AMC had a historic resource of 6Mt at 5% CuEq drilled by Exxon in the 1970s.
Through drilling over the last 18 months, AMC has expanded its resource to ~24Mt (including a high-grade Au/Zn discovery) according to Clarus estimates.
The existing resource is delineated along a 320m strike extent and down to a depth of ~900m. There is 1km strike extent and management believes there is the potential for 2-3 Kay-sized deposits along strike.
There are 2 other massive anomalies on the property that are at least as big, if not bigger (in the case of the Western conductor) than Kay. The Central conductor is being drilled now. The Western conductor will be drilled in Q4. There are numerous other anomalies on the property as well (15+).
We believe the land package has world class potential; +100Mt at high grade.
The company also owns a 1.5Moz 0.5g/t Au heap leach gold project with potential to 2x in size. We believe this could ultimately be worth ~$300MM and is not valued in the stock.
AMC trades at C$0.12/lb on EV/lb CuEq and 0.22x P/NAV, a discount to peers at C$0.13/lb and 0.31x, respectively. Upside can be driven in several ways – through resource expansion, closing the valuation gap with peers, advancing the Au heap leach project and future M&A.
Importantly, AMC has ~$63M in cash with $2M of warrants coming in by Aug 7. There is ~15km left to drill in phase 2 (mostly Kay) and 72km for phase 3 (strike at Kay, Central and Western). Phase 3 should be completed in ~18 months (with 3 rigs). AMC would still have $30M in cash for additional drilling at the end of phase 3.
With exploration success, we believe a world-class high-grade project would be attractive to mid-tier and senior producers alike. AMC is located on private and BLM land and is not inside or near a national park. It is also located in a mining friendly county (overwhelmingly republican) and community discussions are already well underway and progressing well.
Highlights from our discussion with Marc:
AMC currently drilling on pad 6 – 250m along strike to the N. of Kay:
When AMC drilled two holes on pad 4 (500m N. of Kay), it realized the old data it was relying on from Exxon and the state was not entirely accurate. Instead of being optimally positioned, the pad seemed to be right on top of the target. Due to the drilling angle, the two holes drilled only clipped the top of the mineralization. This prompted AMC to re-map the entire property in detail including ground loop EM and gravity among others. This was completed in Q1/2022.
In so doing, AMC identified a prime target at pad 6, approximately 250m N. of Kay. AMC has drilled 2 holes there and is hopeful they could find another fold wh/, after further drilling could develop into an additional Kay. Recall that Kay is delineated on 300m of strike along a 1km+ strike extent. It has long been management's thesis that there could be 2 or 3 Kay's along strike.
This could be a major catalyst with first results expected some time late August/Early September.
Drilling 4th hole targeting Central conductor from pad 7:
AMC began drilling hole #4 on the central zone this week. The Central zone is a new high priority target that, according to IP, is at least as prospective as Kay.
We believe it will take some time to vector into the heart of the deposit given that this is virgin ground with no prior drill holes. That said, we believe the company has encountered all the right rocks so far including visual mineralization.
We expect first results sometime in early September.
In addition, AMC received permits for pads C1 and C2 which are to the west of the central target. Management believes this will give the company a better vantage point to drill the anomaly. Due to fire restrictions and the upcoming monsoon season, we believe first drilling from C1/C2 will be some time in mid-August.
AMC has also submitted permit applications for pads W1 and W2 on the Western conductor. It took two months to receive permits for C1 and C2. If a similar timeline unfolds, AMC could be drilling the Western conductor some time in Q4.
Reminder: AMC held to different standards when reporting CuEq and AuEq:
When filing prospectus w/ last financing, OSC required AMC to report metal content AFTER recoveries. OSC stated this would be a new precedent for all companies going forward designed to prevent companies from reporting unrealistic 100% recoveries and/or all metals encountered (even those that are not recoverable and may, in fact, be a penalty).
Problem: Virtually no one else reports it this way (yet?). As such, AMC is penalized as others continue to report total metal content while AMC reports recoverable metals (and based on 1970s metallurgy done by Exxon – clearly met tech has improved since then). When building models, many may overlook this and take AMC Equivalents and cut them again for recoveries.
Conclusion: AMC's grades would be ~20% higher than reported if reported like everyone else as reported intervals are inclusive of assumed metallurgical recoveries of 82% for precious metals and 93% for base metals. Most TSXV and even TSX-listed companies report equivalent grades assuming 100% recoveries.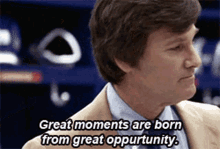 In my heart of hearts (and if wrong, trust me more than my heart will be crushed), Arizona Metals is the single-best metals and mining play in my entire 38-year career. Win or lose, it will be said that I:
Now, where was I: