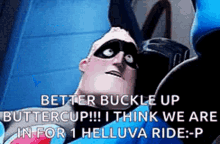 Another major investment banker has begun to follow Arizona Metals.
I've buckled myself in as I believe the month of September can be the start of much bigger and better things for the company.
See below this morning's latest research report:
Showdown at the "O-Kay" – Grade and Tonnage Likely Both Winners
We have initiated coverage on the shares of Arizona Metals Corp. (Arizona Metals or AMC) with a Sector Outperform rating and $7.50 price target. The company's flagship project is the past-producing Kay Mine in Arizona, a wholly owned advanced-exploration gold-copper-zinc project. In our view, the project is highly compelling because of its strong exploration results to date, location in an attractive jurisdiction (Arizona), exploration upside, and proximity to existing infrastructure and mining districts. And unlike the legendary showdown at the O.K. Corral in Arizona, we believe that grade and tonnage can both be winners at this deposit, as we outline in more detail in this report. Arizona Metals remains well funded for ongoing exploration, with working capital of $61 million as at June 2022.
Defining high-grade tonnage at the Kay deposit; still open in multiple directions. The Kay deposit is a volcanogenic massive sulphide (VMS) system with a historical resource of 5.8 million tonnes (Mt) grading 2.8 grams per tonne (g/t) Au, 2.2% Cu, 3.0% Zn, and 29 g/t Ag (~4.8% Cu equivalent [Cueq]). Recent drilling has returned high-grade intervals – 7.9 metres (m) at 4.4% Cu, 9.5 g/t Au, 10.3% Zn, and 93 g/t Ag – along with the discovery of an Au-Zn zone with a recent highlight grading 54 m of 5.0% Zn, 2.9 g/t Au, 1.9% Cu, and 29 g/t Ag. To date, Kay deposit dimensions have been expanded to 350 m along the strike, more than a 700 m down-dip, and at least 90 m in width, while remaining open along the strike and down-dip.

Compelling additional exploration upside at near-mine targets. Exploration to date has been focused on the main Kay Mine; however, Versatile Time Domain Electromagnetic (VTEM) surveys have outlined several compelling nearby targets, including the undrilled Central Zone and West Zone, located 600 m and 1.6 kilometres (km) east of Kay, respectively. Drilling recently started at the Central Zone with first results expected soon. Drilling at the West Zone is expected to start later this year, pending permitting, along with testing of other nearby high-priority targets.

Valuation and next steps. Most of our valuation is attributed to the Kay Mine using a discounted cash flow (DCF10%) approach based on a range of scenarios and our assessment of a target resource to be defined alongside a valuation component to capture exploration upside. AMC's non-core wholly-owned Sugarloaf Peak gold project also factors into our valuation on an EV per ounce (/oz) basis. We ascribe a blended 1.0x multiple to NAV for our price target, as we believe that AMC shares can re-rate higher as the company continues to expand and upgrade the resource at the flagship Kay Mine project and further advances the project.
I have a feeling there's going to be a lot more meat to the CEO's next presentation (last one here).