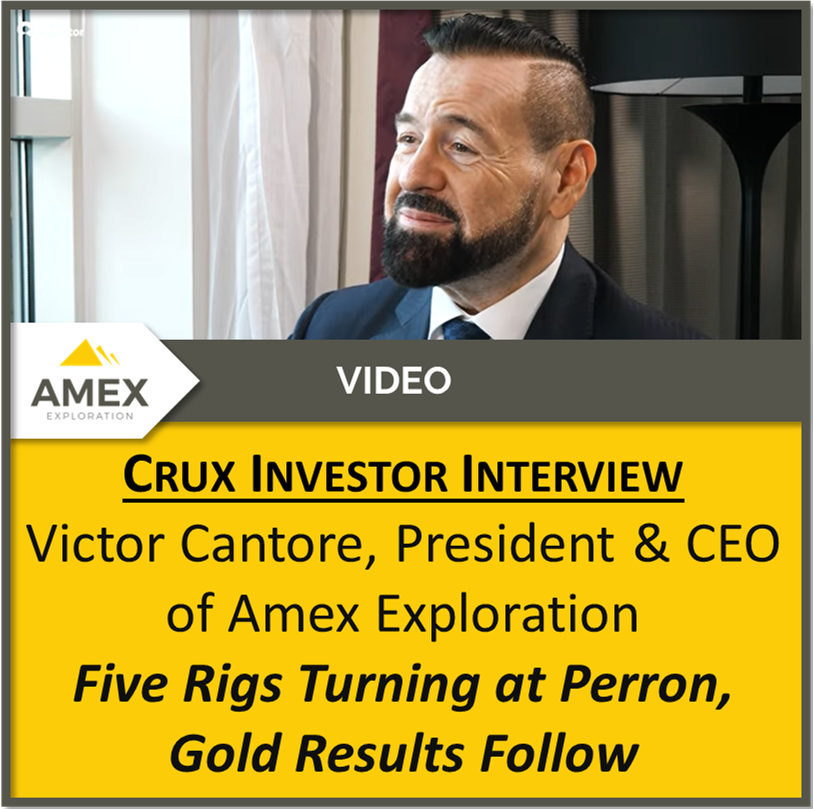 "AMEX Exploration has a massive high-grade Perron Gold Project located in Quebec. They continue to make new high-grade discoveries on this massive land package that already has all of the infrastructure in place making it easy to transition into a mine!" – King World News
I want to also say publicly (it has absolutely zero to do with the company being a blog sponsor), I have come to highly respect Victor Cantore. I am trying my best to only have as sponsors, people and companies of integrity (not easy to find in the junior resource market). AMX fits the bill.
I continue to believe Quebec will see significant M & A mining in this young, mega metals bull market.
CEO Technician on Twitter: "Haywood on Amex Exploration: Pivotal year with MRE for Perron $AMX.V #gold #metals #mining #Quebec https://t.co/RFdD3qPaHZ" / Twitter