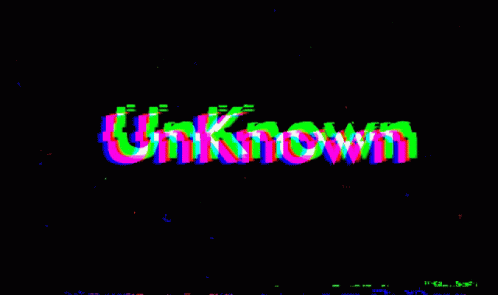 Additional drill results from Kay project; first hole from Western nearing completion
EVENT:  AMC announced additional drill results.  Todays update incl. 1 hole drilled 600 m north of Central; 6 holes from Kay Mine northern edge of the resource & 2 holes from northern extension of Kay (step outs).  Also, the first hole at Western Conductor is nearing completion which will be followed by down hole EM and planning for second hole has begun.
Kay infill drilling
Infill drilling intersected strong mineralization in hole KM-23-97 returning 8.8 m at 4.8% CuEq, establishing continuity in the northern portion of the resource from the middle of the vertical extent.
There were additional 5 infill holes from the northern edge that may be marginally economic and included 17.7 m at 0.74% CuEq (#94); 3.4 m at 2.1% CuEq & 10.4 m at 1.2% CuEq (#94A).
Also, hole #98 was drilled into the upper central part of the deposit returning 4.6 m at 0.8% CuEq and 4.3 m at 0.9% CuEq.  This extended mineralization ~65 m upward into a gap b/w upper north & upper south zones.
As a reminder, previous drilling at Kay has demonstrated excellent grades and widths from the fold hinge zones with thicknesses averaging 40 – 50 m and grades around 3% – 5% CuEq.
Expect a robust Kay Mine maiden resource in Q3/23, but only a snapshot in time:  Our estimate of ~25 Mt at ~4% CuEq is based on a 320 – 400 m strike length and a ~900 m vertical extent which we expect to be confirmed in the maiden resource in Q3/23.  Recent step out extensional drilling at Kay has demonstrated significant strike expansion potential, indicating upside beyond our estimate in the maiden resource.  We think the maiden resource will provide a high floor for valuation as AMC trades at ~45% discount to peers.  We further note that the maiden resource will be based only on Kay Mine deposit which itself remains open for expansion while any discoveries at Western or Central Conductor targets will be additive to the Kay resource.  While we are particularly excited about the prospects at Western, we think both Western & Central have potential to be as big or bigger than Kay, indicating potential for 2x – 3x resource growth over the maiden resource.
Kay extension drilling
KM-22-80 was drilled ~300 m ENE from Kay and returned 5.6 m at 0.9% CuEq & 3 m at 0.5% CuEq.  These easternmost intercepts are deep within the footwall and suggest potential for deeper horizons or complex folding.
KM-22-91 returned 1.8 m at 1.1% CuEq.  This is a 150 m step out to the north from Kay's northern edge.
Overall, we think exploration drilling has shown that there are exciting sniffs of mineralization in large step outs from Kay.  We note that the grades and widths will need to improve in future drilling for these step out zones to be economic.  At Kay, the some of the best intercepts were from the fold hinge zones (incl. 125 m at ~3.5% CuEq).  We believe management will continue looking for a potential repeating fold hinge in the north that could deliver yet another Kay-like zone of mineralization with large widths and good grades.
Central Conductor drilling
Hole KM-22-95 was drilled from Pad 4 at Kay and targeted mineralization 600 m north of the Central target EM anomaly.
Significant intercept of 2.7 m at 0.5% CuEq from 432.8 m down hole.
This interval shows mineralization along the prospective horizon far from any other known mineralization.
Mgmt. believes the style of mineralization to be consistent with mineralization that is distal to a primary volcanic zone.
Mgmt. believes that the 600 m zone b/w the Central EM anomaly and intersect in hole KM-22-95 to be very prospective with additional drill holes planned to test the area.
Western Conductor drilling update
Drilling at the Western Target commenced in February 2023. The first hole is this area, KM-23-104, is currently underway and has been drilled to approximately 650 m west of pad W1 and to a vertical depth of 700 m below surface.
Upon completion of this hole, the Company will undertake a downhole electromagnetic survey to test for extensions of conductors previously observed in both helicopter and ground-loop electromagnetic testing.
Steady news flow
Arizona Metals is fully-funded (with $53 million in cash at Dec 31, 2022) to complete the remaining 3,800 m planned for the Phase 2 program at Kay Mine Deposit (budgeted at $1.6 MM) as well as an additional 76,000 m in the Phase 3 program (budgeted at $32 million), which will be used to test the numerous parallel targets heading west of the Kay Mine Deposit, as well as possible northern and southern extensions.
Varun Arora, MBA
Research Analyst, Precious Metals | CLARUS Securities Inc.
---
Comment From National Bank
) Arizona Metals – Reported Positive results from assays from their Kay Mine project in Arizona: Recall that our valuation is rooted in the already known VMS mineralization at the 'Kay Deposit' and we're mainly interested in potential upside from either the 'Central' or 'West' targets, where the ongoing drill program is searching for new zones of VMS.
=> Most interesting in today's release is Hole KM-22-95 at Central; They intersected small clasts of VMS mineralization for the first time (2.7m at 0.5% CuEq). This is not enough to call a discovery, but is significant in two ways: (i) it shows that VMS style minerals can indeed exist elsewhere on the property, and not just at Kay (more confidence in management's exploration thesis); and (ii) shows characteristics which suggests approaching more favorable conditions for VMS that should be followed up.
=> Eight drill holes reported from the Kay Deposit: including two step-outs (8.8m at 4.8% CuEq, 1.8m at 1.1% CuEq) and six infill (Highlights: 4.6m at 0.8% CuEq, 1.8m at 1.1% CuEq) which confirmed continuity and show modest grades for the most part.
=> West Target is the focus for us right now: We're looking forward to the first-ever results from the West Target (the strongest geophysical conductor) where Hole KM-23-104 is nearing completion at over 700m vertical depth.
---
———————————————————————————————————————————————————————————————————————
For further information, please contact:
Marc Pais
President and CEO Arizona Metals Corp.
(416) 565-7689
mpais@arizonametalscorp.com
www.arizonametalscorp.com
https://twitter.com/ArizonaCorp