BlackRock warns investor disdain for mining threatens green transition
BlackRock, the world's largest asset manager, has warned that investor reticence towards mining risks starving the sector of capital and stymying the energy transition by creating shortages of metals vital for green technologies. Evy Hambro, global head of thematic and sector-based investing at the US group, said funding needed to flow into the industry to ensure an adequate supply of materials for products from wind turbines to electric cars as well as to upgrade power grids. "If people don't give this sector a chance, then the energy transition is going to be impeded by the scarcity of materials to build everything required," he said. "This energy transition is starting to expose some weaknesses in that kind of complacent attitude." The mining sector remains unloved by investors despite record profits for many big companies last year, and despite widespread expectations of a boom in demand for metals such as copper, iron ore and nickel to supply the technologies and infrastructure required to reduce the world's dependence on fossil fuels. Valuation multiples for mining companies have been languishing, according to Hambro. BHP, Rio Tinto, Glencore, Anglo American and Vale have an average price to forward earnings ratio of 8.5 times versus 18.5 for the S&P 500, according to S&P Capital IQ and Refinitiv. "The further you get away upstream from the renewable power companies, the lower the multiples go," said Hambro. "But you can't have the renewable power companies or electric-vehicle manufacturers without everything upstream of them. There's this massive gap in valuation." Evy Hambro, BlackRock's global head of thematic and sector-based investing, warns that the energy transition is at risk from scarcity of materials 
Executives in the sector increasingly grumble that the cost of capital is too high for them to develop projects at a time when commodity prices have dropped off their highs and costs have surged. Mining companies are often excluded from environmental, social and governance investment frameworks, but the sector's contribution to decarbonising the global economy and its own efforts to cut emissions generated in the production of metals have been "overlooked", said Hambro, who co-manages the BlackRock World Mining Trust. The influential mining investor expects a re-rating for the sector as perceptions change. Many investors are still wary of the sector because of its inherently cyclical nature and since the industry squandered billions of dollars on ambitious projects and takeovers during the commodities boom to feed the rise of China during the 2000s. Recommended Copper Copper producers warn of lack of mines to meet demand for metal As a result, most mining companies failed to generate positive returns despite record-high commodity prices at the time, losing the trust of institutional investors. After several mining groups came close to collapse in 2014-15 because of heavy debt loads, the sector's chief executives have focused on discipline. BlackRock believes that the resulting lack of capital expenditure on developing new supply over the past decade adds to the sector's allure. The New York-based asset manager on Monday warned in a report that metals needed for the "monumental" shift from an economy based on fossil fuels to a green system reliant on materials had been vastly underestimated. "The demand for metals and materials is poised to surpass all prior estimates," it said.

Toronto Stock Exchange has 1 IPO this year in historic dry spell
I can now attest to Baron Rothschild comment: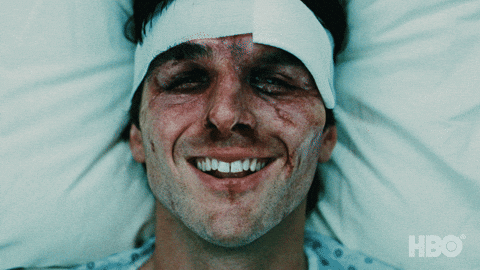 Please note – My Twitter page is my primary way of communicating. My YouTube page.