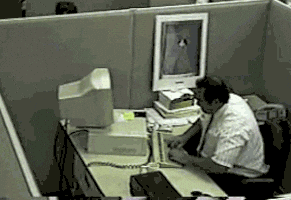 This has been me and anyone thinking the bottom was in on mining shares (especially junior resource stocks) in 2023.
But despite this, I have done the following on metals and mining shares:
The question is, are they a good buy:
Or a good-bye:
If a picture is worth a thousand words:
So, with a high conviction that precious and base metals prices can rise and remain strong for 2024 and beyond, the remaining few months in 2023 can serve to be the foundation for a new mega bull run in 2024 and beyond.
For me, I'm extremely bias because my own personal portfolio is made up of either companies that are blog sponsors, or one that is the single best play I have ever own, have suggested to family, friends and followers to:
But now with it almost 50% lower than my average price,
this is what some want to do to me by the mere mention of it – Arizona Metals.
In my heart of hearts regarding @ArizonaCorp, I believe
I think all my beliefs remain valid and actually can be even more optimistic thanks to anticipated news due shortly on one of its projects, Sugarloaf (listen to what the Chairman said in their last webinar on Sugarloaf). A $2 stock price now, can see it have a zero added to it before it's all said and done (hoping it's $20 not $.o2).
Over the next few weeks, I hope to have updated video interviews of all blog sponsors. You can find past ones at my Youtube page (or do a Google search of the company name and me together).
Please read and watch here
Finally, this is how you must prepare to speculate/gamble in this sector: